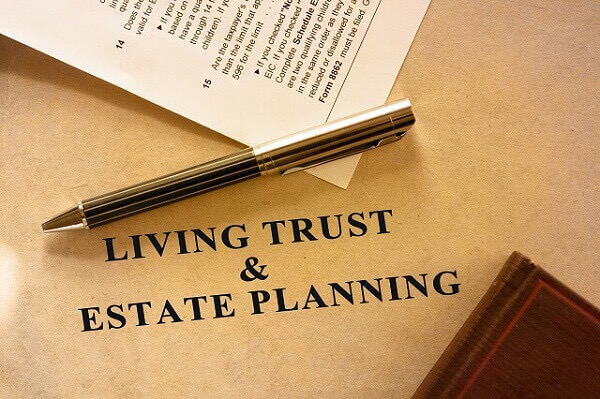 Our Approach
Our mission is clear and simple:
Protect your family and your wishes
Sit down and listen to your wishes
Provide quality legal services at a fair price
Avoid the old "stuffy" law firm approach
Our Story
We saw a need for personalized Estate Planning, including Wills, Revocable Living Trusts, Powers of Attorney, along with Informal Probate services from a lawyer with local ties to the community. We were saddened to hear that there are firms who have prospective clients initially meet with non-attorneys and receive "legal" advice. We then knew that it was time for us to provide the type of care that we would want to personally receive and for our family and friends to receive!
Testimonials
Brian Russell and his staff handled my husband's probate. After meeting Brian, I chose his law firm because of his honesty and integrity. He explained the probate process simply which set my mind at ease. While I was dealing with the death of my husband, Brian and his staff worked efficiently and timely to complete the process which relieved any pressures I may have otherwise experienced. They communicated with me only as needed which demonstrated their attention to my case as well the professionalism and knowledge that they possess. I highly recommend Russell Law Firm as they are experienced, knowledgeable and practice with high standards.
-Dena C.
I recently attended a free estate planning seminar with Brian Russell and really appreciated how he was able to explain everything in an easy-to-understand way (no lawyer talk). I later met with him (he will make house calls!) to discuss my wishes and within a week, we met again and I signed my new Trust, Will, and Powers of Attorney. I highly recommend Brian if you are looking for a lawyer in the West Valley, who is experienced but not on the brink of retirement, to help you with your estate plan!
- Christina C.
I hope to show my appreciation to Brian R. Russell. He is an amazing attorney, and especially a wonder person!!! I had "My Will" drafted this month, at the age of 35 years old. With horrendous health, it's strange leaving everything to your 72 year old mother (including the MOST important thing in your life, my son), because it looks like she might out live you... I couldn't have asked for a better person to help me... and help me, he DID!!!! Thank You Brian 😉
- Noel R.
Attorney - Brian R. Russell
We want you to feel confident about the estate planning choices you make, whether it be through a Last Will and Testament or a Revocable Living Trust – let us be your guide on the path toward preserving your family's future.
Brian R. Russell
Mr. Russell has a simple goal in mind....to treat his clients with respect and help them put together an estate plan that makes sense for them, or to help others when they are administrating estates for a loved one.  From the moment Mr. Russell obtained his Arizona attorney license in 1994, he has engaged in representing all manner of clients, gaining a diverse legal background in estate planning, probate/trust administration, transactional and litigation matters.  Throughout the years, he always focused on providing personal and ethical guidance to his clients.
As part of his well-rounded background, Mr. Russell has been the founding member of a law firm in Arizona whose practice initially focused on representation of small business owners and progressed to his true passion, estate planning and probate/trust administration.  Prior to opening his own firm, Mr. Russell served as managing attorney for the AIG Arizona Staff Counsel office responsible for defending insured parties in motor vehicle accident and bodily injury claims and construction defect claim. Prior to managing the AIG Arizona Staff Counsel office, Mr. Russell was a named shareholder for a prominent insurance defense law firm based in Nevada and Arizona, representing both nationwide and local contractors in high exposure construction disputes.
Current Areas of Practice
Estate Planning, Wills and Trusts
Informal Probate Estate Administration
Trust Estate Administration
Ancillary Administration
Bar Admissions
Arizona
Nevada (Inactive)
Missouri (Inactive)
U.S. District Court District of Arizona
U.S. District Court District of Nevada
Education
Pepperdine University School of Law, Malibu, California
University of Missouri-Columbia
Classes/Seminars
Dissecting the Basic Estate Plan - Sun City West Foundation
Panel Speaker, West Coast Casualty Construction Defect Seminar
Honors and Awards
Preeminent AV Peer Review Rating, Martindale-Hubbell
Justia 10.0 Rating
Lawyers of Distinction 2023
Next Steps...
Taking the first step of calling to schedule an appointment is usually the hardest step....take that step today!